Please continue to hold
THE PESSOPTIMIST
Vol. 3 | Issue 7 | May 2022
Thoughts, or something like it
Fragments of what I wanted to write about are scattered on papers, in digital and analogue notebooks, and in my head when I say to myself "I will write this down" but then I don't and I forget. It's a bad habit and I bought a reporter's notepad that is always on hand to keep me from doing it. It's kind of working, and this post is an attempt at piecing together random notes of the past few weeks together.
I'm not a "podcast person." When iTunes released podcasts way back when iTunes was a thing and podcasts were not, I was obsessed. That's because many podcasts were just mixes of great music by awesome DJs (think Mixcloud). I never enjoyed talk radio (which I associated with annoying Canadian Conservatives on AM stations), so podcasts that were not about me discovering music but had people with annoying nasally voices talking just did not interest me. I do, on occasion, usually through a recommendation, listen. 
Podcasts are now sponsored, and are transformed into sleek TV shows with crazy budgets about all too recent histories. The podcast hosts take a break to remind you who is funding it. These hosts talk about subjects many have no knowledge in (except for the obligatory internet "deep dive" ending between pages 3-6 on Google). And they laugh a bit too hard at dark stories, but not in a this is deliberate dark humour type of way. The hosts are 30-something millennials who subscribe to the "hustle hard, hustle harder" mantra and always drop how they do this show alongside their full time jobs. I've been there. I am the millennial generation that helped spawn this culture; the one that praises the neoliberal do what you love mentality entrepreneur that fosters precarity. But this is not a healthy trait my generation passes onto the next.
Everything is now paid for or by subscription, even online therapy apps (or subscription boxes!). Let it all be monetised. Several years ago, I discussed the dangers of subscription services and everyone thought I was just hating on a convenience. Tell me how it's convenient to devote so much of your salary on one too many services that are not worth the price, and devote so much of your free time to watching endless – sometimes good but mostly mediocre – entertainment.
With monetisation of everything comes metrics and performance indicators. The easiest form of measurement is the survey. These services chase you down, sending you reminders like a LinkedIn profile page you thought you deleted years ago. The only time I actually wanted to give my "feedback" was about a physiotherapist who proceeded to ask me where I was really from because some races have flat feet and others have more curved and arched feet, so that explains my ankle problems. I waited three months for this appointment after a serious injury and practically fully healed by the time I saw the incel vibes physio. I'm still waiting to provide my feedback.

Via New Yorker Cartoons
Are surveys trying to make up for this "we thank you for your patience. Please know we are experiencing higher than usual wait times. Please use our website [which doesn't work]" culture we live in now? Ridiculous processing times for things that really do not take that long. I mean if your whole business is insurance, why does it take so long to process a claim when that's your main service? Do you literally have one person working there? What's worse is that bad service has actually become even worse (in London at least). You walk into a shop and the people who are meant to be experts know nothing. Shopkeepers who can't tell you a thing about what they are selling, even when they own the place. We are asked to rate a service that has gradually gotten worse, so where's the feedback going? I miss the whole Domino's 30 minutes or it's free model for feedback. 
Moaning aside, I've just returned from Cape Town where I presented at the Revolutionary Papers conference, which was delayed by two years due to Covid. It was a great mix of academics (mostly historians) and activists – many of the activists were active in the Anti-Apartheid movement – which was truly incredible to be around. Cape Town is a beautiful place, and people are  friendly. What shocked me was how apparent the social and spatial segregation in the city is, despite the end of apartheid almost 30 years ago. All by design. I am still processing the experience.
Since my last post, it has been an eventful few months, with lots of exciting news to share (new book! Book launch! Journal article!), so look out for the links below.

Cape Town from the top of Table Mountain, April 2022
Things
*Shipping is expensive, so I will try and figure something out for those not in the EU. Stay tuned.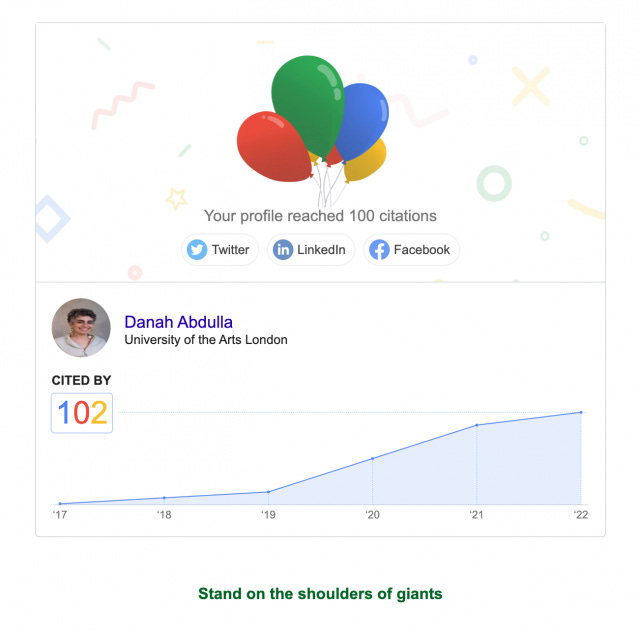 Links
Listen:
Read:**
**please send me some good articles you've come across.
Watch: